The Garza Foundation
The Garza Foundation was officially launched in 2022. The dual purpose of the Foundation is personal to Oscar and Sharyl Garza and extremely important to them. Those purposes are to (i) provide educational grants to minority and otherwise under-resourced students, particularly for those that do not have access to traditional grants, and which will assist them to better integrate in business / society, and (ii) to continue the support that Oscar and Sharyl previously provided to scientific research regarding brain tumors – both cancerous and benign neuro-oncology (brain tumor) research.1
Our Story: The Underlying Reasons For Establishing The Garza Foundation And The Foundation's Dual Purpose (Education / Neuro-Oncology Research)
Education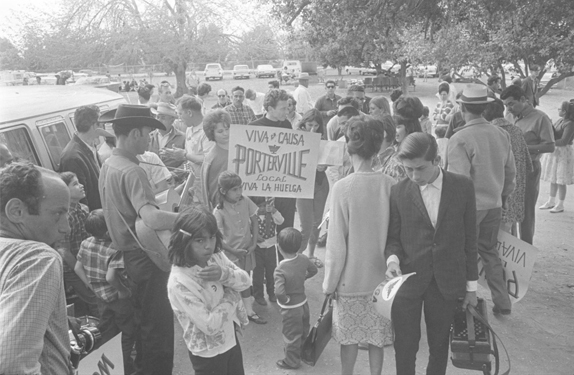 Oscar's parents were farm workers, working most of their lives in the fruit and vegetable fields. Despite a desire to continue her education, Oscar's mother (Maria) was only able to obtain a third-grade education before being required to begin working full time as a farm worker. Oscar's father (Horacio) was never able to attend any formal schooling. Despite their lack of education, they nevertheless understood the importance of educating their children, particularly given that they are Mexican Americans. In fact, they placed such a high priority on education that (prior to Oscar's birth) they moved their entire family (including Oscar's five siblings) from south Texas to Porterville, California to provide their children an opportunity at a better public-school education. They were completely thrilled that Oscar and all of his siblings graduated from high school (perhaps a seemingly uncomplicated hurdle, it was, in fact, quite a feat to achieve within their peer group). Oscar went on to attend/graduate from college and law school, ultimately becoming a partner at Gibson Dunn. It was an achievement beyond anything his parents could have imagined (in fact, it is unlikely that they ever could have imagined or truly grasped it), and it was only possible through education.
Sharyl's parents also emphasized the importance of education to all of their children, consistently reinforcing their wish that their children pursue college and graduate school degrees. Their insistence/support regarding higher education led Sharyl to attend/graduate from college and law school and flourish in a profession she loves.
Through The Garza Foundation, Oscar and Sharyl wish to fund educational opportunities for minorities and other under-resourced students to allow them access to education, allow them to flourish at the higher levels of education and to tap into their full potential. Minorities, women and other underprivileged or under-resourced individuals face difficulties others do not, and The Garza Foundation is intent to make a difference in these young peoples' lives which should not only assist the students, but also positively impact our communities generally.
Neuro-Oncology Research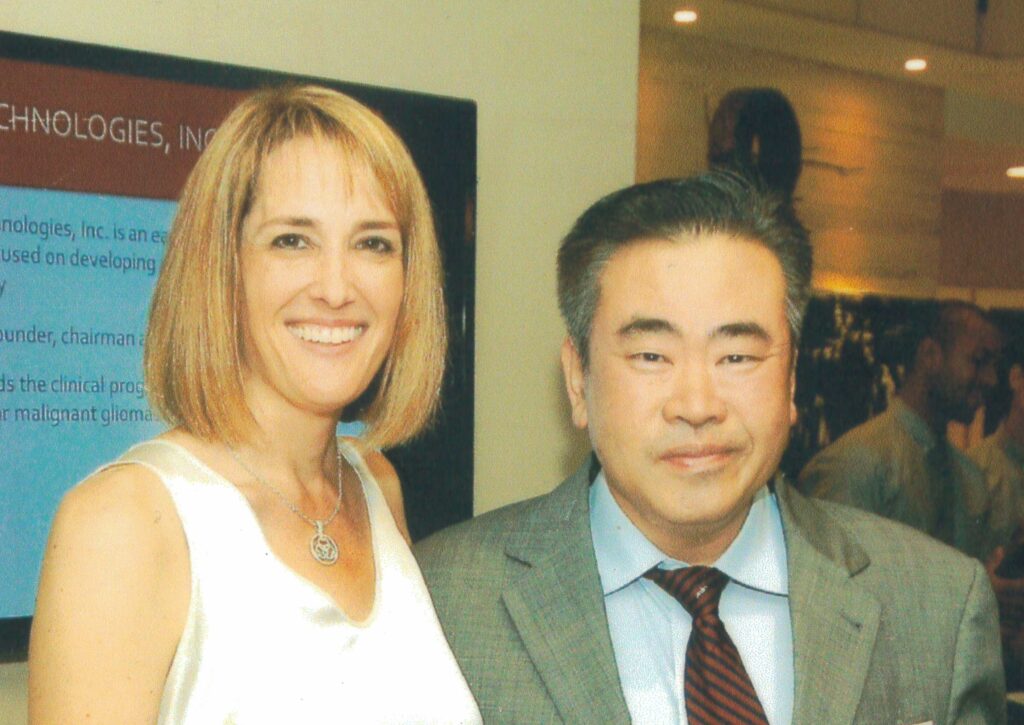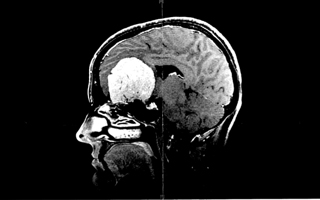 The other focus of the Garza Foundation is on brain tumor research. In late April 2014, Sharyl was diagnosed with a very large (7 cm) life-threatening brain tumor. When the tumor was finally diagnosed at Hoag Hospital in Newport Beach, Hoag's head of neurosurgery declined to operate because of the size and complexity of the tumor. Nonetheless, he informed Sharyl that he had found the right surgeon to operate on her and referred her to Dr. Thomas Chen at Keck USC. Sharyl was immediately prepared for surgery and Dr. Chen and his surgical team performed a bifrontal craniotomy on May 7, 2014 (resecting the entire tumor). Dr. Chen not only saved Sharyl's life but was able to do so without affecting her cognitive abilities. He is an excellent and very caring surgeon, and his commitment to try to prolong his patients' lives – and better their quality of life – is awe-inspiring. For many years, Sharyl and Oscar, as extremely "grateful patients" of Dr. Chen, have supported his research through the Sharyl and Oscar Garza Research Fund (between 2014 and 2021). Through the Foundation, Sharyl and Oscar intend to continue supporting Dr. Chen's brain tumor research as well as other research in the neuro-oncology space.
Leadership
Oscar Garza: Chair and Director of The Garza Foundation; Partner Garza & Garza LLP
Sharyl B. Garza: Vice Chair, Treasurer and Director of The Garza Foundation; Partner Garza & Garza LLP
M. Tamara Box: Director of The Garza Foundation; Managing Partner – Europe & Middle East – Reed Smith
Jane Juun: Director of The Garza Foundation; Professor of Political Science at the University of California of Southern California
Wendy Mills: Secretary of The Garza Foundation; Head of Administration, Executive Legal Assistant Garza & Garza LLP
Foundation Facts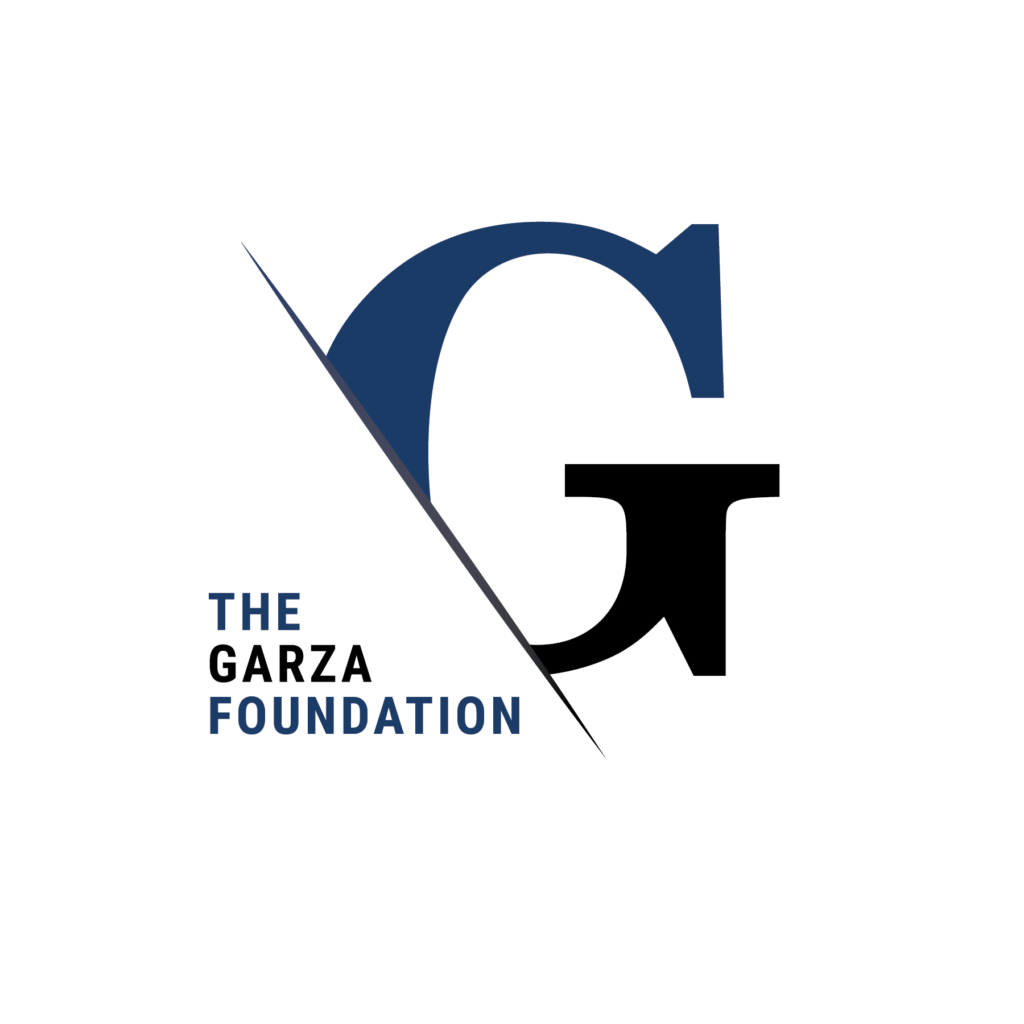 The Garza Foundation was launched with a modest, but hopefully meaningful and consequential, $500,000.00 initial donation by Oscar and Sharyl Garza. The Garza Foundation is based in Newport Beach, California, but its reach and desire to assist covers the entire United States.
Apply for a Grant
Choose the applicable grant tab (Education / Neuro-Oncology)
Understand the timelines for grants: unless a preapproved exception is made (i) applications received before April 15 will be considered for current year grants and (ii) applications received after April 15 will be considered for a grant the subsequent year
Gather materials needed to apply (for uploading)
Prepare your application
Submit your Application
Know that we will be staying in touch
We will send you an email letting you know we received your application
After our board meeting, you will be notified of our board's decision on your grant (board meetings usually occur in May/June). If awarded, you will receive details of your grant payments
If your grant request is approved, be prepared to report your progress
We will send you a grant agreement to be signed and returned. It will include information on submitting progress reports.
Apply for the Educational Grant
Apply for the Neuro-Oncology Grant
1 See, Abstracts funded in part by the Sharyl and Oscar Garza Research Fund (i) "NEO100 enables brain delivery of blood-brain barrier impermeable therapeutics," Weijun Wang, Nagore I. Marín-Ramos, Haiping He, Shan Zeng, Hee-Yeon Cho, Stephen D. Swenson, Long Zheng, Alan L. Epstein, Axel H. Schönthal, Florence M. Hofman, Ligang Chen, and Thomas C. Chen , National Library of Medicine, January 2021; and (ii) "Enhanced brain delivery and therapeutic activity of trastuzumab after blood-brain barrier opening by NEO100 in mouse models of brain-metastatic breast cancer," Weijun Wang, Haiping He, Nagore I. Marín-Ramos, Shan Zeng, Steven D. Swenson, Hee-Yeon Cho, Jie Fu, Paul M. Beringer, Josh Neman, Ligang Chen, Axel H. Schönthal, and Thomas C. Chen, National Library of Medicine, October 2021.