Popular TV Show 'Criminal Minds' Settles State Of California's Sexual Harassment Lawsuit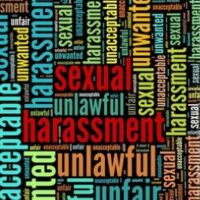 Sexual harassment is serious and California law treats it as such, even on the set of hit TV shows in our state. Our lawyers at the Garza Firm have extensive experience with sexual harassment, sexual assault, and sexual abuse. Experiencing sexual harassment can be terrifying and you may be feeling as if you do now know what to do next. That is why we are here to answer your questions, evaluate the situation, and help protect your rights.
What is the Sexual Harassment Suit Against Criminal Minds?
Sexual harassment can happen anywhere and to anyone, including Hollywood actors. The California Civil Rights Department brought suit against the Criminal Minds product company because the director of photography subjected male crew members to unwanted touching, harassment, caressing, and threatening comments. Further, the lawsuit alleged that the production company and other high ranking employees ignored complaints from the victims of the harassment. Ultimately, the production company settled for $3 million which will be distributed to those impacted by the discrimination, harassment, and retaliation.
How Do I Know If I am Being Sexually Harassed?
The Criminal Minds lawsuit is just one recent example of many stories of sexual harassment and it can look different case to case. There are two key laws to turn to for a definition including the Civil Rights Act of 1964 and California's Fair Employment and Housing Act. Both statutes define the following as sexual harassment and/or discrimination:
Unwelcome sexual advances;
Demands for sexual favors;
Visual, verbal or physical conduct of a sexual nature; or
Actions that create an intimidating, hostile, or offensive work environment based on that person's sex, gender, sexual orientation, pregnancy, or other medical conditions.
What Can I Do About the Sexual Harassment?
Your safety is the number one most important thing in any sexual harassment situation. Another important step when experiencing this type of harassment is to work with sexual harassment lawyers who can answer your questions and guide you through some of the following processes.
You can complain to your company if there is a sexual harassment policy in place. In these circumstances, you should keep all important information relating to the harassment. This can include witness statements, photographs or videos, text messages, emails, names of harassers, and dates when incidents occurred. However, if the company does not respond accordingly you can take other steps.
Another action you can take is to file a complaint with the California Department of Fair Employment and Housing or the Federal Equal Employment Opportunity Commission. Upon submitting your complaint, if the agency takes your case they will complete an investigation to determine whether sexual harassment took place and offer recommendations to remedy the situation.
Our Lawyers Can Help.
If you have experienced sexual harassment in the workplace, we can help. The Garza Firm levels the playing field for individuals who have experienced workplace harassment. However, we also go above and beyond to give our clients an edge in their case. We understand sexual harassment happens everyday and are here to support you and recover compensation for your injuries. Our experienced California sexual harassment lawyers are passionate about our work in Newport Beach and across the state. Call us today for a consultation at 949-570-8350.
Source:
deadline.com/2022/12/criminal-minds-sexual-harassment-lawsuit-1235202963/