California Appeals Court Revives Worker's Wrongful Termination Claim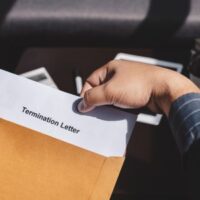 On February 24th, 2023, the California Second District Court of Appeal revived an employee's wrongful termination claim. In the case of Suchin Lin V. Kaiser Foundation Hospitals, the trial court had initially granted the employer's motion to dismiss. However, on review, the Second District Court of Appeal reinstated the case on the grounds that there is conflicting evidence that, at the motion to dismiss stage, must be viewed in the light most favorable In this article, our California wrongful termination attorney provides a more detailed analysis of the decision from the court.
Background: Employee Discharged By Kaiser Alleges Wrongful Termination, Discrimination 
The claimant (Suchin Lin) was employed by Kaiser Foundation Hospitals from 1999 to 2019. She had a long history of positive performance reviews. Ms. Lin was selected for a Reduction in Force (RIF). This occurred prior to her request for disability accommodation (December 2018).
In January of 2019, Ms. Lin made an initial request for disability accommodation for her employer. She suffered a fall in the workplace and sustained a significant left shoulder injury. Among other things, she received light-duty work as part of her reasonable accommodation.
In April of 2019, Ms. Lin was officially notified that she was being laid off due to the company's Reduction in Force (RIF). In June of 2019, she filed a complaint alleging disability discrimination and wrongful termination.
Trial Court Initially Granted the Employer's Motion to Dismiss 
At the trial stage, a California court granted a motion to dismiss filed by Kaiser Foundation Hospitals. The motion to dismiss was granted primarily on the grounds that the employer provided evidence that it made the decision to select Ms. Lin for an RIF in December of 2018, before she became disabled. Therefore, the employer argued that Ms. Lin could not have been subject to disability discrimination. The trial court argued and the motion to dismiss was granted.
Overturned on Appeal: The Issue is a Matter for a California Jury 
The California Second District Court of Appeal has reversed the decision and reinstated Ms. Lin's wrongful termination and disability discrimination claim. The appellate court emphasized that, at the motion to dismiss stage, it must view all evidence in a light most favorable to the plaintiff. In this case, the court noted that Ms. Lin was pursuing a "mixed motive" theory whereby disability discrimination was a substantial motivating factor for her dismissal, but not necessarily the sole motivating factor. The court also noted that Kaiser's placement of Ms. Lin on an RIF list in December is not, necessarily, dispositive, as no actual final decision was made until April of 2019—several months after the company became aware of Ms. Lin's disability.
 Speak to Our California Wrongful Termination Lawyer Today
At The Garza Firm, our California wrongful termination attorneys go above and beyond to provide top quality, personalized legal representation to employees. If you have any questions about wrongful termination claims, we are available to help. Get in touch with us by phone or contact us online to set up your fully private, no strings attached consultation. With a legal office in Newport Beach, our firm handles wrongful termination cases throughout the State of California.
Source:
caselaw.findlaw.com/ca-court-of-appeal/2189671.html