Are You A Victim Of Retaliation In California? What You Need To Know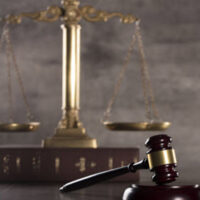 Unfortunately, retaliation is a prevalent issue in many workplaces, where employees who report harassment, discrimination, or illegal activities are subjected to negative consequences such as demotions, terminations, or hostile work environments. The Garza Firm based in Newport Beach, California, understands the serious impact that retaliation can have on an employee's career and well-being. As a team of experienced employment attorneys, we have dedicated ourselves to defending the rights of workers and others who have suffered retaliation.
What is Discrimination?
To understand a retaliation claim, we first have to explain what discrimination is. The two concepts are closely related and often overlap in employee's cases. State and federal laws prohibit discrimination based on protected categories, which include race, national origin, gender, gender identity, sexual orientation, age, disability, and pregnancy. Discrimination can take place in various aspects of everyday life, such as work, school, and other settings.
Workplace discrimination can manifest in different forms, such as terminations, demotions, failure to receive compensation or benefits, and denial of promotion or employment. Additionally, employees are entitled to protection from a hostile work environment that is based on their gender, gender identity, or other protected criteria. Examples of a hostile work environment may include offensive remarks from managers, supervisors, or colleagues.
In an educational setting, Title IX prohibits universities that receive federal funding from denying students educational opportunities and benefits based on protected characteristics, including sex. Students who have experienced discrimination and have been denied educational benefits and opportunities are eligible for remedies, including compensation.
So, What is Retaliation?
Again, discrimination and retaliation can seem similar. Yet, the law distinguishes between the two terms. Employees and students who report harassment or discrimination are considered to have participated in a "protected activity" and are protected from retaliation at work or school. This safeguard extends to making complaints about harassment, discrimination, safety concerns, or illegal activities.
Employers are prohibited from taking "adverse actions" against employees who have participated in protected activities, such as terminating them without justification, providing an undeserved negative performance review, demoting or failing to promote a good performer, reducing an employee's compensation without reason, assigning them to a less desirable position, subjecting them to verbal or physical abuse, or making threats. Employees and job seekers may not be penalized for exercising their rights.
Do I Have a Case?
It is important to consult experienced California discrimination attorneys to fully analyze your specific case. However, if you do have a case, it is important to know that a lawsuit must be filed within one year of the violation occurring. State law provides an exception if good cause is shown, which attorneys can help argue on your behalf if that applies to your case.
Our California Employment Attorneys Can Help.
Retaliation in California is a serious issue that can have devastating consequences for employees who have been subjected to it. Fortunately, both federal and California state laws provide robust protections for workers who have engaged in protected activities such as reporting discrimination, harassment, or other unlawful behavior. At The Garza Firm, we are committed to helping individuals who have experienced retaliation understand their rights and seek justice. Our Newport Beach employment attorneys can assist you today. As leaders in this field, we are eager to talk to you. Call us at 949-570-8350 today.